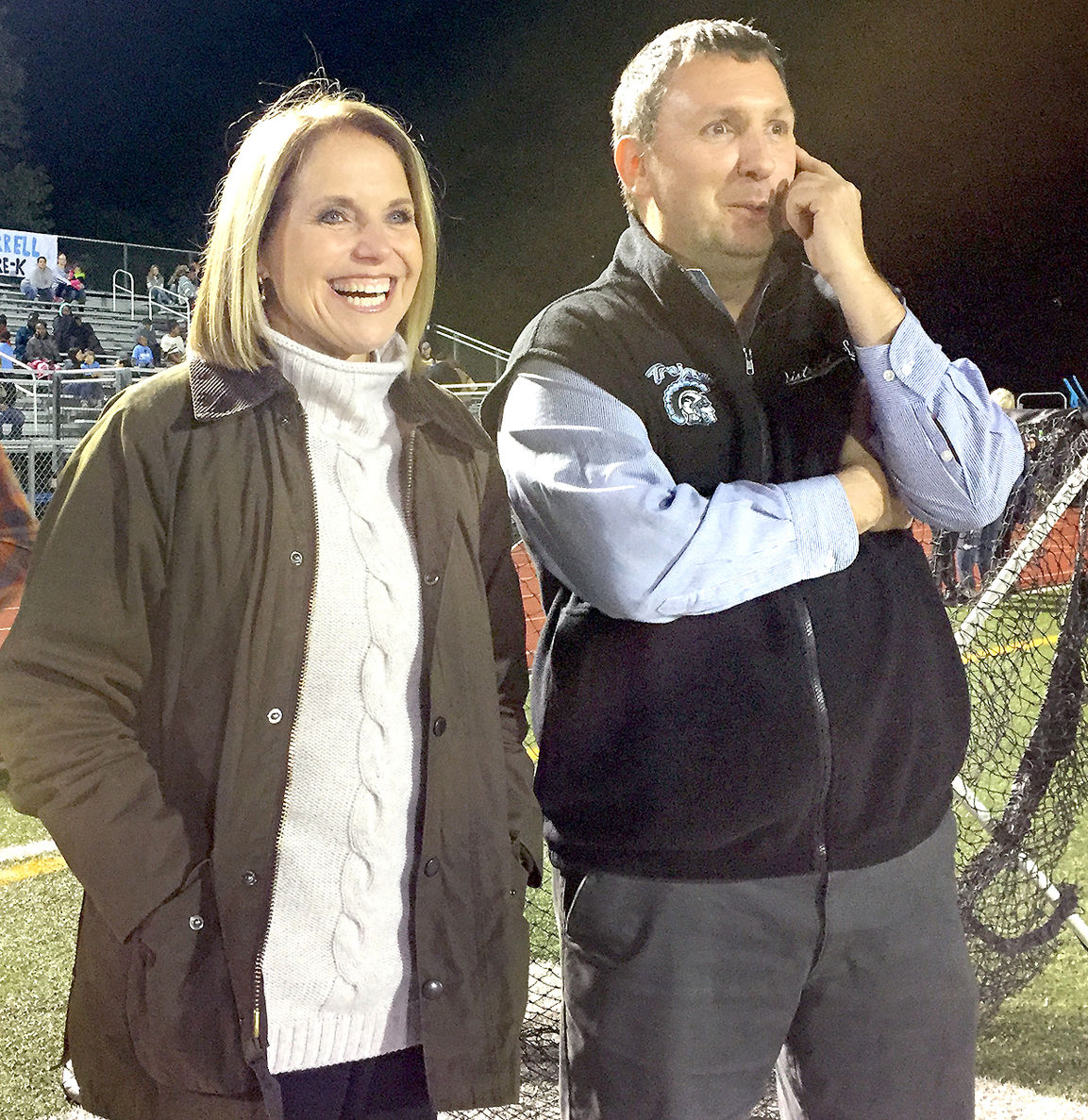 Katie Couric enjoying the Johnstown High-Bishop McCort Football Game
Since the 2016 election have been many documentary filmmakers here in my hometown, Johnstown, Pennsylvania. The most famous of these would be Katie Couric. I never had the opportunity to be interviewed by Couric (but I'm available Katie) but I have met three other filmmakers who came here.
With the rain from Siobhan Furnary on Vimeo.
Above is the documentary by Siobhan Furnary and Hunter Zepeda titled With the Rain. They were students from Oberlin College who who filming here in town. I met Siobhan while working at Sunnehanna Country Club and was happy to help her by giving her background information on the city and introducing her to my friend Catherine Anne McCloskey. In the opening scene you can see Fr. James Crookston saying mass. Fr. Crookston was principal at my high school, Bishop McCort when I was there.
Another documentary filmmaker I had the pleasure of working with was Gary Younge who is a writer at The Nation Magazine and Sugarfilms. Whilst I never met Younge I did work with his associate Paddy Duffy showing him around town and giving him background information. Above is an interview given by Younge to The Nation Magazine. Their project was interviewing people from Portland, Maine to Louisiana about their economic situation. I have yet to see the finished product. It's being shown on the BBC channel four in Britain.
The third documentary filmmaker I met was Vince Grassi who is from nearby Bedford, PA. His project is titled This Town Won't Die. Currently he is done filming and is in the editing process. A premiere date should be announced soon. I was interviewed by Vince on election day when I was running for council. I look forward to seeing the finished product.
These are the documentary projects that I know about. There could be others that I don't know about. It's a lot easier to make films these days. The hard part is getting people to see them. A lot of news people have also been here to see how a county that was once solidly democratic would vote overwhelmingly for Donald Trump.
As for this writer/amateur journalist I have a new piece on the new state laws taking effect. More specifically 20 states have minimum wage increases this year and California is the seventh state to legalize recreational marijuana.
**Related Posts**