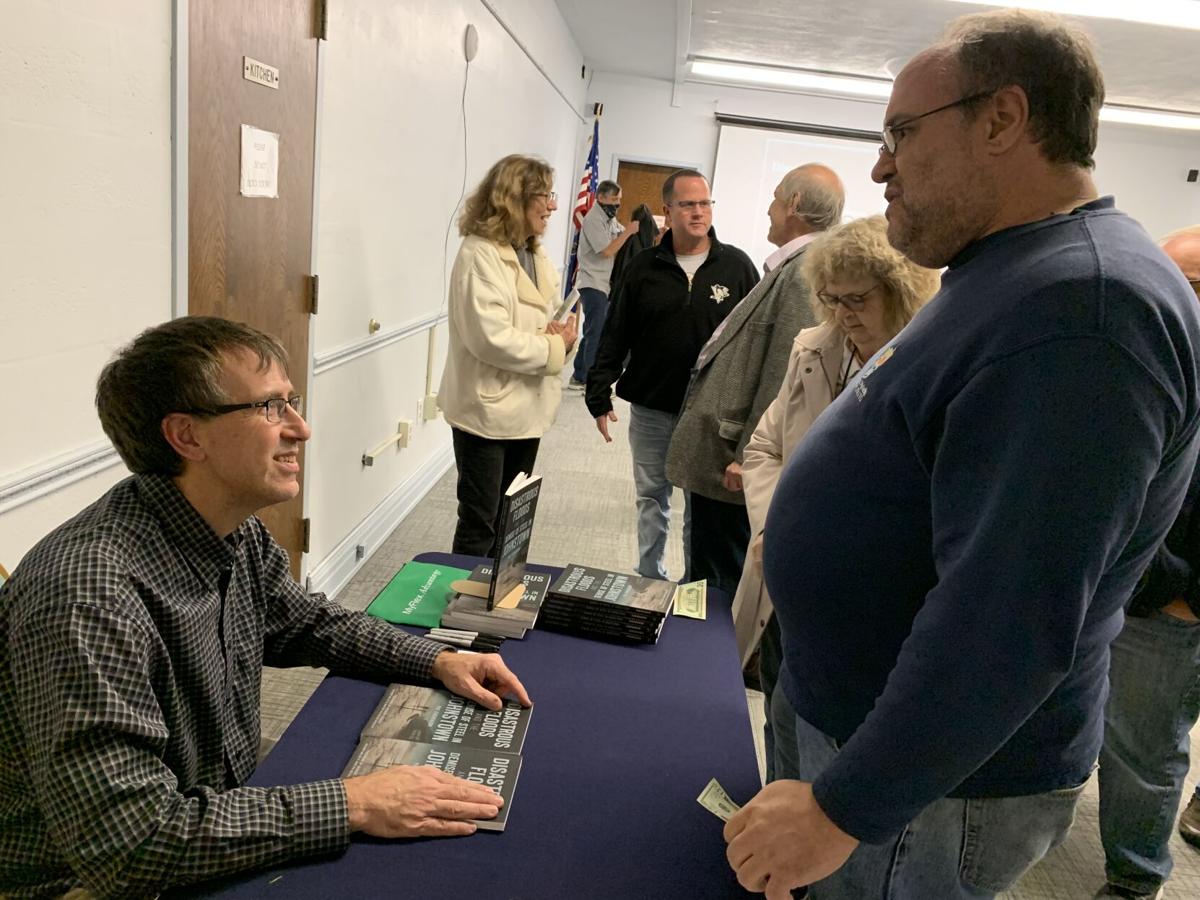 On Tuesday, I went to a talk by local author Pat Farabaugh on his book Disastrous Floods and the Demise of Steel in Johnstown. He gave a review of the 3 major floods in Johnstown's history and why the steel mills pulled out of Johnstown a few years after the 1977 flood. In the interest of full disclosure, my mother's maiden name is also Farabaugh. We are distant cousins. We had a nice discussion about our books. It's always nice to meet other authors. Here is a link to his book on Amazon.
Also, the Out D' Coup podcast from Raging Chicken Press (I was interviewed by Kevin Mahoney in 2016) features Lara Putnam, professor of history at the University of Pittsburgh. Like me, she has written on political shifts in the rust belt. You can hear her interview with Kevin Mahoney above.
Finally, I will comment on Gabby Petito. I confess to being fascinated with this case. Occasionally, I am taken in by social media feeding frenzies. The news came out on Tuesday about her former fiancé committing suicide by gunshot which was no surprise. His notebook may hold more interesting revelations about what happened between the two. I have travelled to the Grand Teton national park as seen in the photo below.
Like Pat, Lara, Kevin, and I, she was an aspiring social media influencer. She has received much more attention than she would have if she lived. The case has given me great examples to use in my psychology class on how appearances can be deceiving. The contrasts between her Instagram posts where her and her fiancé seemed happy and the way she appeared in the Moab Police video where she was eager to excuse his behavior. He made no effort to excuse her behavior. Her family appears to be sublimating their grief over her death by creating the Gabby Petito Foundation to assist missing persons and victims of domestic violence.
Other youtubers have put there two cents in on the case. I have little to add to their commentary. In addition to making a statement, they are also looking for views and likes of their work. The competition is omnipresent.
I admit that the influencing the others and I do is different than what Gabby was planning on doing. Next week I will be back to posting on COVID in the hopes influencing people to get the vaccine. Happy Thanksgiving everyone.