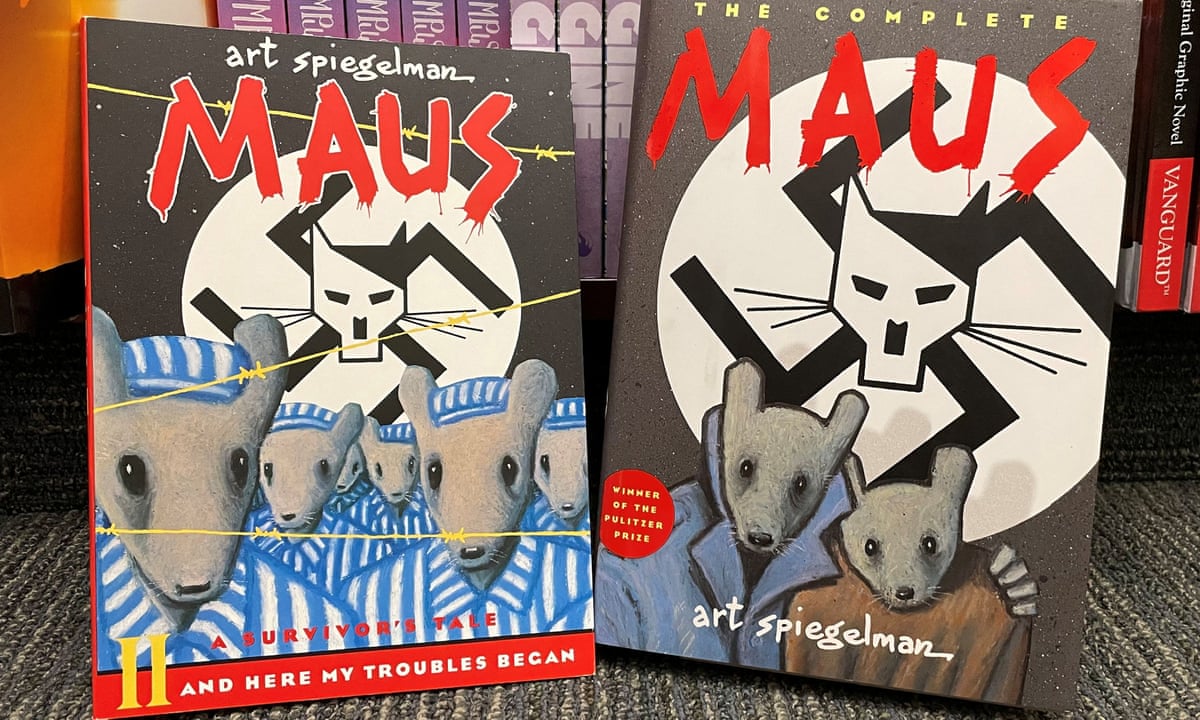 Maus by Art Spiegelman was the first graphic novel to win a Pulitzer prize. It tells the story of the Holocaust with the Jews depicted as mice and the Nazis depicted as cats. The news that a school board in Tennessee has banned the book (summarized by David Corn in MotherJones) has made me think of my own book, Wuthering Depths in Johnstown: By the Numbers, being excluded from being sold in the bookstores of the Johnstown Area Heritage Association (JAHA) for similar reasons.
The reasons that the school board gave for banning Maus was that there is nudity and that there are the swear words "bitch" and "god damn" in the book. They said that that was inappropriate for kids. I was told that because I wrote in my book about the
numbers surrounding
the
Catholic Church sex abuse scandal and the crime statistics (including rape) was inappropriate for them because they had a children's museum.
Ironically, JAHA had an exhibit on the holocaust three years ago with a survivor of these terrible events as a speaker. Apparently, they thought that that was appropriate for children as well as a book about the mafia in Johnstown. JAHA director Richard Burkert can be seen discussing the holocaust exhibit below.
Of course, JAHA is not a government entity whereas the school board in Tennessee is. They are not accountable to voters but are to their stake holders. According to Guidestar, JAHA has $7,603,010 in assets and $636,908 in gross receipts. My book could have increased their gross receipts.
Sales of Maus have increased since the ban. My book has sold around 118 copies without my raising a stink about JAHA's rejection. There is no nudity in my book. I did say in the book about how the area voting overwhelmingly for Trump, after it was reliably Democratic, was the equivalent of the area giving the rest of the world the middle finger.
Censorship can work in many ways. A business may have the right to sell or not sell anything that they want. JAHA claims to represent the history of the area. The Catholic Church sex abuse scandal and crime in the area are just as real as the holocaust.
**Related Posts**